Condolences and Sympathy
Poems--The Messenger

Journey of Hearts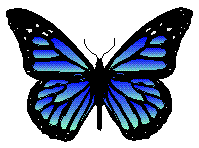 A Healing Place in CyberSpaceTM
This poem came to me as an answer to two questions. The first was, "How can I provide some solace and soothing words to a family friend who had lost his wife earlier in the year to cancer, and was now facing his first Christmas without her?" The second was, "How do I help a patient, and the wife of a patient deal with his impending death this Christmas?" The answer to my questions came in the form of this poem "The Messenger."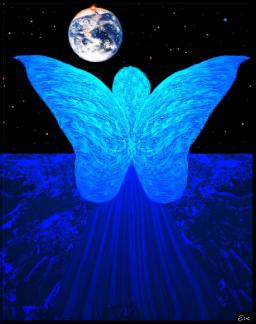 The Messenger
From an Angel on high
a tender message of love was softly whispered into the ear
of this humble scribe....

Weep not for me

now that I have passed.

Remember the laughter, the affection, the joy

not just the recent tears.

Cherish the memories, our hopes and dreams.

Hold fast to the love that we shared.

Be happy with the time we spent together

and being anew.

For I am not really gone,

I am closer than ever before.

As the morning sun rises

and throughout the busy day...I am with you.

Until the setting sun disappears on the horizon

and we watch the day turn into night...I am here.

You may feel a faint breeze stir round your head, while you slumber

as I gently kiss your forehead, "Good night."

The stars that shine so brightly in my heavenly sky

help me watch over you and keep you from harm.

I am the wind in the trees

and the song of a bird.

I am moonbeams in a midnight sky

and a glorious rainbow after the storm.

I am morning dew

and freshly-fallen snow.

I am a butterfly flying overhead

and a puppy happily at play.

I am a smile on a stranger's face

a gentle touch

a warm embrace.

Listen to the wind for my message of love.

Watch the sun rise and set in the sky with me.

Feel my essence encircle you with warm memories.

Open your heart to know...I am not gone.

Reach deep into your soul...You will find me.

I am here.

Have no fear.

I am with you,

Always.
Kirsti (Angel scribe)
About the Artist
This incredible computer-generated artwork was made by Evelyn (Eve) Daigrepont Croft. She is a systems administrator, who started doing angel art in 94. She states "I am not an artist by trade but angel art is what I can do." This is quite an understatement!
During a six month period of unemployment, she sat at her computer and more than 50 Angel pictures just 'poured out.' Eve says that "My pictures create themselves. I see them fully before I start them and I use whatever it takes to copy what I see onto the computer. People recognize my pictures as being gifts from God and that way whatever they see goes back to Him and not to me." The angels in her gallery are working angels. Visitors to the gallery find an angel that reaches out to their inward being which is what makes this art so beautiful.
Many of the Angels have been made by special requests from those who have lost a child, lost a loved one, or were dying of cancer, created from what people described and what she saw in their words. She prefers Angel Art because of the internal peace it brings where there is external turmoil and the soothing of the soul. Her work has brought inspiration for other artists to expand their horizons, working on a much deeper level. She is at times in awe of how beautiful some of her creations are and finds herself at peace sitting in her own gallery.

Angel Art by Eve is now available for ordering as T-shirts. Eve has become an affliated member with ArtApart.com, an online t-shirt design studio. With this affiliation, visitors can choose one of several inspired Angel Art images to put on a t-shirt. The t-shirts are designed on-line and viewed before ordering. Create one for a child, a friend, loved one, significant other or yourself. You can include your own thoughts on your special angel t-shirt. Visit the Angel Art T-Shirt Gallery. Christmas isn't that far away. Help support the artwork of this phenomenal artist.
If you are interested in seeing more of her inspired work, visit her website. We are honored to have permission to display her art on Journey of Hearts.

See more inspired Angel Art:

Last updated October 5, 1999
Rising Angel Art © by Eve and used with permission.
All material, unless otherwise specified, is © 1997-9 by Journey of Hearts A Healing Place in CyberSpace. We invite you to share the information on this site with others who may benefit, but ask that you share from the heart only and not for profit.
To contact the Domain Designer email to email@kirstimd.com To return to home page.