.
.
Are you feeling helpless, hopeless or suicidal?

If you find this site when you are feeling helpless, hopeless or suicidal, if you are feeling like harming yourself or someone else--- -- a friend, a family member, your clergy, counselor, or physician, or e-mail several online organizations to get the help you need. NOW.
Call 911, the local suicide hot-line, or Crisis Intervention line, located in the Yellow Pages. Look in the Yellow pages under Counselors, Psychologists, Social Workers and Psychiatrists, especially if you feel you may need immediate professional assistance.

Online Support

If you are thinking about suicide, read this webpage first

In the United States:
If you, or someone you know, are having thoughts about suicide, call 1.800.SUICIDE (784-2433). Calls are connected to a certified crisis center nearest the callerís location. Services are available 24 hours a day, seven days a week.

Contact Befrienders International via email at: jo@befrienders.org


This is a free and confidential service, which normally responds within 24 hours.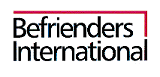 Befrienders International is a registered charity, developing volunteer action to prevent suicide in 41 countries worldwide. The website serves as an Internet gateway to over 1,700 suicide and emotional helplines worldwide and serves as the world's most comprehensive directory of emotional first aid helplines.

Contact the Samaritans via e-mail at: jo@samaritans.org
This is a free and confidential service, which normally responds within 24 hours.
The Samaritans offer advice for keeping email completely anonmyous at www.samaritans.org/sams.html/emailsup.htm

The Samaritans is a registered charity which provides confidential emotional support to anyone, who is suicidal or despairing. The also work to increase public awareness of issues around suicide and depression. This service is provided 24 hours a day by trained volunteers.
---
Suicide is not chosen;
it happens when pain exceeds resources for coping with pain.
Metanoia
---
See the Emergency 911 Page for links to immediate resources
if you are feeling helpless, hopeless, overwhelmingly depressed, or suicidal.
---
Home | A Healing Place | Loss & Grief | Emergency Pick-Me-Ups | Condolence & Sympathy
What's New? | Resources | Transitional Medicine | Butterflies & Blazes
About this Site | Terms of Use | Privacy Policy
.