.
.
~ Emergency Pick-Me-Ups ~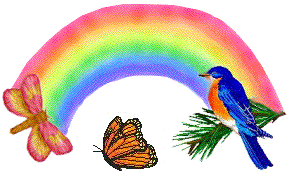 Reading motivational quotes, inspirational stories and listening to uplifting lyrics have nearly always helped to pick up my spirits during times I was feeling low. This is illustrated by the liberal use of quotations, poems and stories within Journey of Hearts

™. Sometimes, all that I needed was the right quote, poem, song or inspirational message at the crucial moment to help shift a bad mood into a better one, help provide some needed perspective on a loss or life crisis and aid during the times when I felt that:
I need to feel better...NOW!!
The Emergency Pick-Me-Up Section uses encouragement, motivation and humor to provide inspiration, support and pick-me-ups. It consists of a variety of different Grief AIDEs—poems, songs, expressions, stories, quotes, articles and images selected to brighten the day, soothe the heart and lift the spirit. Many of the pick-me-ups are resources and "favorite things" that have helped others feel better. There are other links for "Thing to Do" and "Ways of Coping" focusing on volunteering as a way of healing, recognizing that by making someone else feel better:
If you want to lift yourself up, lift up someone else.
Humor is included in part because this was a resource that I rely heavily upon for coping with the stressors of medicine and in part because I believe that: "Laugher is the best medicine." It is our hope that the Emergency Pick-Me-Up section will help to lift visitors spirits and spread some happiness. If we can provide a bit of light or humor to an otherwise dismal day, then with luck that
One Joy may scatter
a thousand griefs.




It is our intention that Journey of Hearts

™ be haven of hope, a place of peace, a light in the darkness and a source of inspiration and hope to remind the grieving Internet community that grief is a powerful, universal experience, but it is survivable.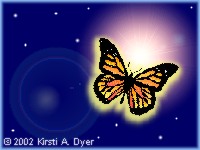 Journey of Hearts

™
...a light in the darkness.
If you are feeling like you may need more soothing words, words of condolence or inspiration, rather than words of joy, happiness, humor and hope, then please see the Condolence and Deepest Sympathy Section.
---
When it is dark enough, you can see the stars.
Charles Beard
---
The rainbow is © by Maryann Sterling at Maryann's Art and used within the copyright guidelines of the artist.
---
See the Emergency 911 Page for links to immediate resources
if you are feeling helpless, hopeless, overwhelmingly depressed, or suicidal.
---
Home | A Healing Place | Loss & Grief | Emergency Pick-Me-Ups | Condolence & Sympathy
What's New? | Resources | Transitional Medicine | Butterflies & Blazes
About this Site | Terms of Use | Privacy Policy
.